Margaroli secured itself as being one of the leading companies in Italy.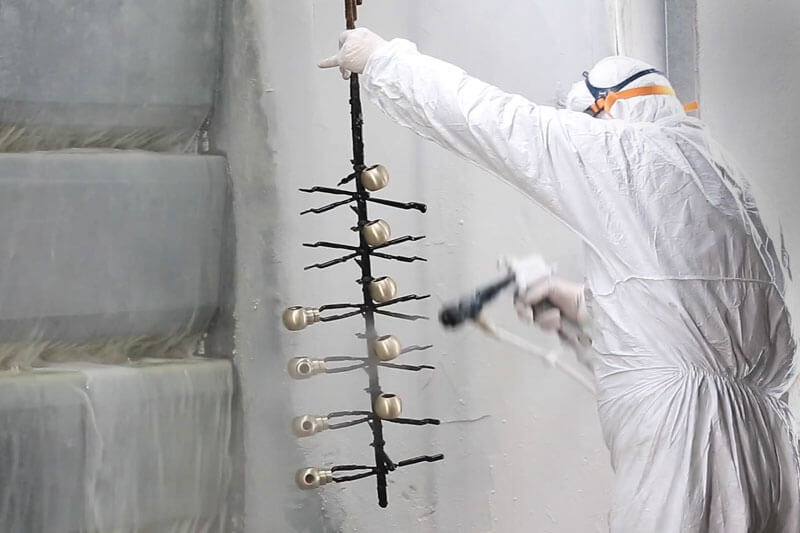 Margaroli manages to join high-tech automated machinery with the handcrafted work of skilled and experienced staff.

The production processes of high quality towel heated rails, radiators and bathroom accessories start with a careful choice of materials to be used in the production cycle. Raw materials, semi manufactures and finished products are subject to precise visual and dimensional control during all the production stages.

At the end of the production process, all the heated towel rails and radiators are checked 100% thoroughly with careful testing including pressure, temperature and tightness tests. The build quality, aesthetic simplicity and the diversity of colours and finishing varieties allows the heated towel rails and radiators to perfectly combine with any interior decor styles.


EXPLORE THE FINISHES
The heated towel rails are produced from brass pipes which are fittingly shaped, assembled, welded and tested with hydro-pneumatic systems.

The radiators Margaroli Home and Heataly are made from extruded aluminum and then anodized using the latest technology currently available on the market.
MARGAROLI RESPECTS HEALTH AND ENVIRONMENT
Brass
Despite the relatively high cost of raw materials compared to other metals such as steel and iron, in many cases, the brass use determines a finished product to be more convenient, for the following reasons: